RDP houses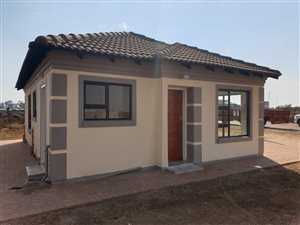 Having basic housing (RDP House) is a fundamental right of each person irrespective of race, gender and social status.
It is the City's responsibility to provide and allocate government-subsidised housing, otherwise known as RDP houses.
To date, over 29 00 housing units have been delivered (jointly by the Gauteng Province and the City) and over 17 000 serviced stands.
To apply for an RDP house, you need to comply the National Housing Subsidy Scheme. This means you must be:
A South African citizen with a valid ID,
Over the age of 21 and mentally competent to sign a contract,
Married or living with a partner, or single and have dependants (single military veterans or aged people without dependents also qualify),
Earn less than R3 500 per month per household (so, if two people in your family earn and these earnings amount to more than R3 500 per month you will not qualify),
A first time government subsidy recipient,
A first time homeowner.
To apply for a government subsidy house, you need to take the following documents to your nearest customer care centre:
Applicant and spouse's identity documents (green book or ID card),
Certified copies of birth certificates of children,
Proof of income if working, eg pay slip.
You will be asked to fill in a housing subsidy application form and will then be registered on the Municipal Housing Demands Database – this is a "waiting list". Only once a housing development is completed and if you are next on the list, will you be given keys and a title deed to your home – but it can take many years.
NOTE
It is illegal to sell an RDP house before you have lived in it for eight years.
It is illegal to rent out an RDP house.
Should you want to extend or renovate a RDP home before eight years of ownership, you need to get permission from the City.
If you are disabled the design of the house may change to accommodate the special needs of the person's disability.