Collectors of the Mandela Coins would like to know if the South African Reserve Bank (SARB) buys Mandela Coins.
The South African Reserve Bank does not buy back Mandela coins. Anyone wishing to sell coins their commemorative gold coins or any coin that is not considered by the Reserve bank to be legal tender should sell their coins to coin dealers or at coin auctions.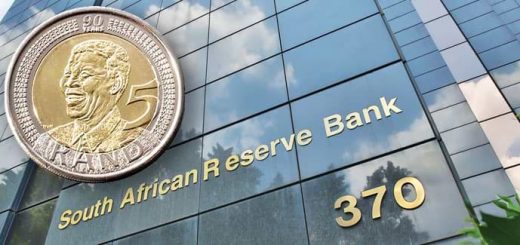 You may want to know what type of coins the South African Reserve bank will buy and if you have coins for sale that the reserve bank will purchase, and how to go about selling your coins to them.
If however, you have a Mandela coin that you are looking to sell that the reserve bank does not purchase you may wish to know where you can find a buyer for it.
What range of coins will the Reserve Bank buy?
The Reserve Bank will only buy gold coins that are regarded to be legal tender. These are coins such as:
Krugerrand coins
Natura Range coin
Protea Range coins
The coins purchased by the reserve bank are purchased for their gold content at the current gold price.
How does the Reserve Bank pay for coins purchased?
Customers are paid electronically, with funds transferred directly into their bank accounts. Payments are made in South African Rands. When the transaction is complete, customers are given a receipt as proof of the transaction.
What information does the Reserve Bank need in order to purchase a coin from you?
When selling your gold coins to the reserve bank you will need to submit the following documentation:
Your original ID document
An original bank statement, less than 3 months old
An original proof of address in the name of the seller, in the form of either a water or electricity account, less than 3 months old. (if the utility bill at your place of residence is not in your name you will be require to submit an affidavit from the registered owner stating that you reside in their residence. You will also need to provide a certified copy of the owners ID document.)
If you have obtained a bank statement over the counter at your bank, you will need to make sure that the statement is stamped by the branch that issued you with the statement.
Which branches of the South African Reserve bank will purchase your coins?
Pretoria – Head Office
Johannesburg
Bloemfontein
Durban
East London
Port Elizabeth
Cape Town
How do I go about selling my Mandela coins?
Before selling your Mandela coin you need to ascertain if your coin has been graded or not and if your coin is uncirculated or not. This will determine the value you can assign to your coin.
How do I know if my Mandela coin has been graded?
If your coin has been graded, it will be enclosed in an airtight, sealed plastic case and will contain certification that will reflect the grade of the coin, the details of the grading company and the date etc.
If my Mandela coin has not been graded, who can grade it for me?
You will want to approach a grading company that is reputable in this field. In South Africa there are 2 well known reputable coin grading companies.
"When it comes to coins (and South African coins in particular), the Professional Coin Grading Service (PCGS) and the Numismatic Guaranty Corporation (NGC) are the two most reputable and credible companies in the industry"

southcapecoins.co.za
Something to remember when planning to have a coin graded: there is a cost involved to get your coin graded. You need to be sure you have done research or spoken to someone who is an expert in the field to make you don't spend more money grading your coin than you can sell your coin for.
How would you be able to determine if your Mandela coin is uncirculated?
There are 2 factors that will indicate that a coin has not been in circulation:
The coin has no major visible signs of wear and tear. It appears to be new and the edges have not been worn down. It is in immaculate condition.
Uncirculated coins often have a visible sheen or "mint luster" that is worn off when used and handled. If this sheen is not visible chances are your coin has already been in circulation.
Where can I sell my Mandela Coin?
Once you have assigned a value to your coin after determining its grading and if it is uncirculated or not there are various places that you can go to sell your Mandela coin.
Reputable Coin Dealers
Coin Shows or Coin Fairs
Coin Auctions
"We Buy Mandela Coins" on Facebook
OLX
Gumtree
Ebay
Conclusion
The South African Reserve bank does not purchase Mandela coins, or any other coin that is not either a Krugerrand, part of the Natura Range, or the Protea Range. If you have one of those coins to sell, you can take the coin into one of the SARB branches nationwide, along with the supporting documentation required and sell your coin.
If on the other hand you are selling a Mandela coin, look into the grading and circulation details of the coin and then proceed to market your coin, either online or at a coin dealership near you…